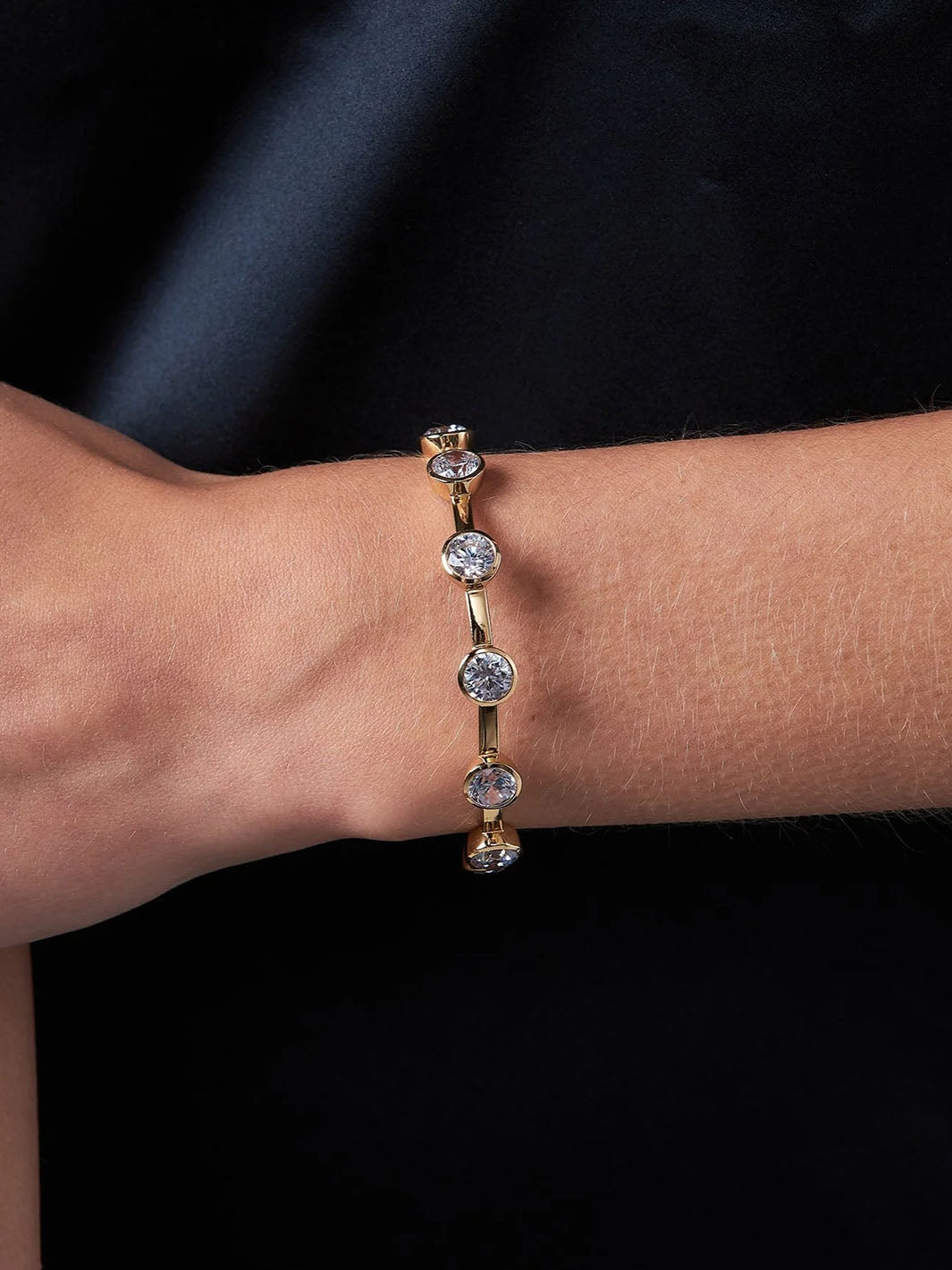 Becky Cuff Bracelet in Cubic Zirconia
---
Description
Laura Foote's best-selling Becky Cuff is now available in cubic zirconia. A delicate gold statement bracelet set with all the fun sparkle you would expect from the Sparkle Within Collection, this bracelet is one to layer on together with any and all of our Becky Cuffs.
Details
Lightweight stacking bracelet

Made of cubic zirconia

Set in 14k gold vermeil

Dimensions: outer diameter is 2" left to right and 1/4" wide
RPRO#14549
$10 shipping. Taxes calculated at checkout.